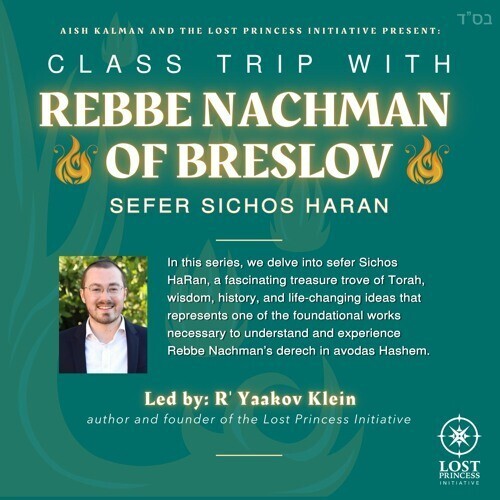 The Transcendent Wisdom of Simplicity (Class Trip With Rebbe Nachman #43 - SH 51e)
Mar 7th, 2022 by LPI Torah Shiurim
In this foundational shiur on Sichos HaRan #51e, we delve into the concept of "Temimus U'Peshitus", wholesome authenticity and simplicity in avodas Hashem, exploring the way in which this lifestyle is the greatest of all wisdoms and enables a Jew to manifest Hashem's vision for a shining nation of healthy, joyous, and passionate individuals bound together by a mission to spread light and goodness to a broken world. 
We hope you enjoy this shiur! Please remember to share with family and friends!
Sponsorships for this series are still available. Please contact us for more information! Tizkeh l'mitzvos!
EXPLORE ALL OF LPI'S LIFE-CHANGING CONTENT HERE: lpitorah.org/
Share
|
Download(

Loading

)